Structural/Architectural Precast Erection
The Great Lakes Cheese Factory was an ambitious project that required expertise and precision in precast concrete construction. With 1159 pieces of precast concrete wall panels, flat slabs, double Tees, columns, beams, and stairs, this project took strategic planning from start to finish. As the largest plant for Great Lakes Cheese, the Franklinville plant had to be built to exacting specifications in order to meet the demands of a state-of-the-art cheese manufacturing and packaging facility.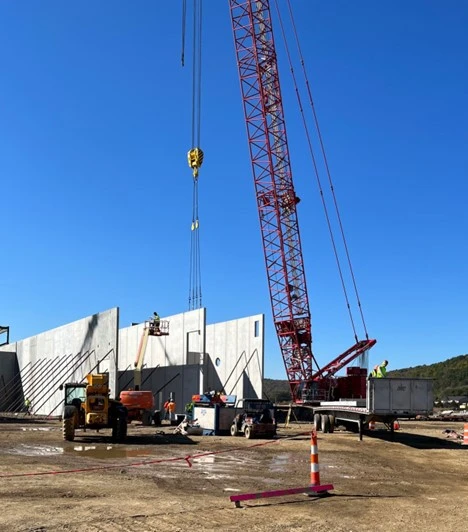 Despite the complexity of the project, our team was able to overcome challenges and achieve success. Limited mobility on-site due to many other contractors and trades working in conjunction with each other required intricate erection procedures and careful planning. One particular challenge involved the erection of 30 mezzanine level precast slabs from within the building footprint and underneath the completed and decked steel structure.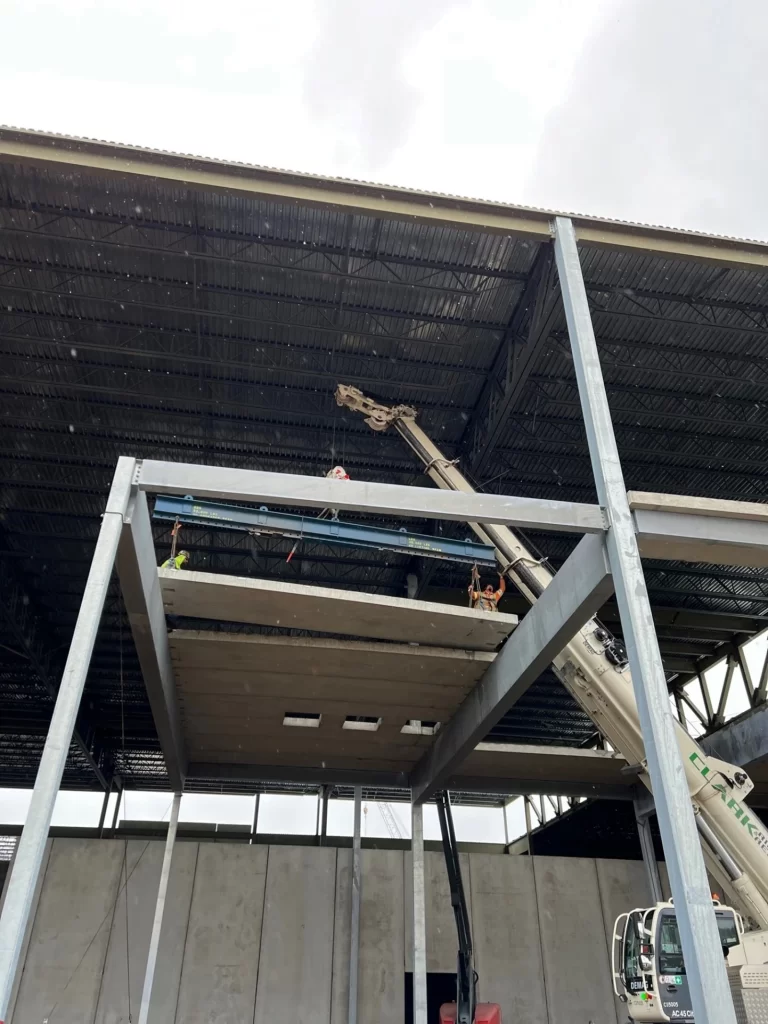 Working alongside great contractors and trades such as Construction Resource Services (CRS), our team was able to successfully complete the project. CRS provided all the precast panel grouting that was necessary for the project, and our team worked seamlessly with them to ensure that our portion of the project was completed.